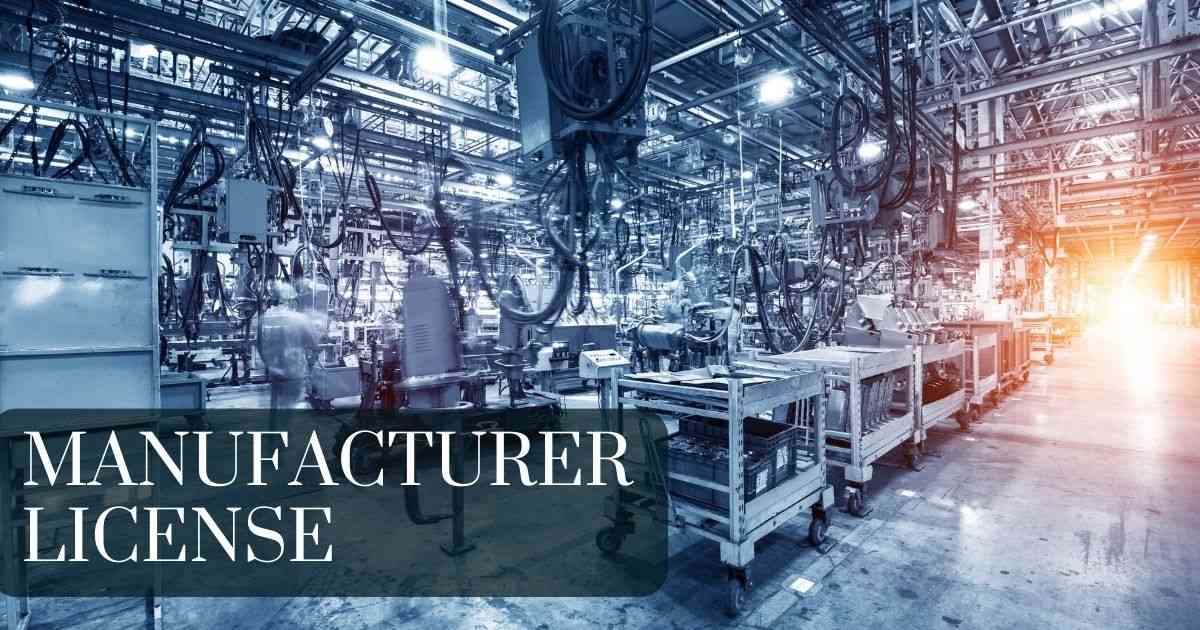 The Legal Metrology Act was introduced to standardise weight and measurement practices. It ensures transparency, fairness and protection of consumer interest while also bringing clarity to the businesses for weighing and measurement practices. As per this act, manufacturers need to get themselves registered under the Legal Metrology Act. Let's uncover manufacturer registration under legal metrology, why is it needed and how ASC Group can help you get quick registration.
Eligibility for Manufacturer Registration Under Legal Metrology
Every manufacturer shall apply for legal metrology manufacturer license to the relevant authorities if they are in manufacturing of any commodity, weights or measures. To obtain legal metrology manufacturer registration, they shall possess valid proof for legal possession of the premises whereby they will be conducting their manufacturing activity. Further, they shall possess all the necessary equipment for manufacturing. They shall file an application online in the prescribed form.
Why Legal Metrology Manufacturer Registration is Needed?
Manufacturer registration under legal metrology has been mandated by the legal metrology act and rules made under in order to standardise the weights and measurement practices. This ensures that the commodities are sold or distributed in conformity with the weights and measurement practices laid down by the law and appropriate details are disclosed by the manufacturers. Further, obtaining legal metrology manufacturer license not only ensures statutory compliance but also helps in gaining the trust of the consumers. As legal metrology is focused on bringing standardisation in the weights and measurements, therefore, it becomes paramount for the manufacturers engaged in the manufacturing of weights and measurements to obtain legal metrology registration.
Manufacturer Compliances Under Legal Metrology
In case the manufacturer is involved in the manufacturing of pre-packaged commodities, then he shall ensure compliance with the legal metrology act and rules thereunder. It all begins with the requirement to obtain a manufacturer's license under legal metrology. Further, he shall also adhere to label compliance to ensure that the product label meets all the requirements as specified under the Legal Metrology (Packaged Commodities Numeration and General) Rules. The label shall encompass all the necessary declarations like name and address of the manufacturer; net quantity; name and address of the importer; expiration or best before date, month and year of the commodity etc. Further, verification and stamping procedures should also be adhered to.
How ASC Group Can Help?
ASC Group is a professional and consultancy firm having experts from different domains including CAs, CSs, advocates etc. to provide expert financial and legal services. If you are a manufacturer, then we can help you with the following:
Obtaining legal metrology manufacturer license of any commodity
Obtaining legal metrology manufacturer license for the manufacturer of weights and measurements
Liaising with the legal metrology department in case of any notices or queries
Ensuring timely and accurate adherence to the post-licensing compliances for manufacturers under legal metrology
Complete assistance in verification and stamping procedures and label compliances and timely submissions of all the relevant reports, documents and information to the regulatory authorities.
Reach out to ASC Group for more information.